Why Start a Hands For Life Nonprofit Chapter?
In our day-to-day life, many of us dream of how we can help make the world a better place outside the walls of where we work. Though we may be helping many in our current office environment, serving on a much larger worldly scale often seems daunting, if not impossible. Serving those who may not be able to afford your services, but are in true need helps bring out the "service mentality" each of us desires to grow. Whether it's making a bigger footprint in your community, or helping people half way around the world, a nonprofit can help you realize your giving potential. If you really want to be a part of a movement to make the world a better, healthier place, you can do so by starting your own Hands For Life nonprofit chapter. If you have a passion for our mission or if you were personally affected by some of the issues we address, you can do your part by becoming involved in a nonprofit. The true definition of "giving" is when we serve others without any expectations in return. This is what a nonprofit allows us to do. And we help change the world while we do it!
Make a Difference
By starting your own nonprofit, you can make a difference in the world. Nonprofits are able to provide for their communities in ways that businesses and the government may not be able to. Nonprofits are able to address issues where there is little funding or help people that are really vulnerable and cannot get the proper help they need. Nonprofits really do make the world a better place. By participating in a nonprofit, we can make a difference in people's lives by providing services or financing for things that the underserved cannot get themselves.
Community Exposure
You will meet so many new people by starting and running a nonprofit. You can hold events, join local nonprofit associations, and sponsor talks, to name a few. Your name will get out in the community in ways you never thought possible. Let's face it, people love people who are making a difference in their community and world. As a Hands For Life chapter, the work you will do in your community will have a huge impact. Not only will you meet new and influential people in your community, you will become known as a thoughtful leader as well. Hands For Life is about helping children and adults who are in need, and by doing so, you will become a facilitator of great things within your community.
People Love Nonprofits
There is unprecedented interest in nonprofits, a ton of resources are available and a unique opportunity in marketing through business. It's hard to find someone who doesn't like nonprofits. In fact, people are more interested in nonprofits than the everyday jobs people perform. When others see the selfless service and humanitarian work nonprofits provide, they not only become enamored, but want to help in ways they have only dreamed they could. Starting a nonprofit not only helps the underserved, it also becomes a vehicle for the able to give back to the community and the world.
Why Become a Chapter Instead of Starting Your Own Nonprofit?
---
By becoming a Hands For Life chapter, you get the help and support of a nonprofit that has "been there – done that." Hands For Life provides resources and a contact person for you to call if you have any questions or concerns so you can run a successful nonprofit. We have committed and knowledgeable board members and officers who are readily accessible to you and your needs.
We know many people have full time jobs, and yet they want to make a difference. With the tools Hands For Life has for running a nonprofit, along with the web based support system, having a successful nonprofit has never been easier. Hands For Life has created a new blueprint that teaches you how to run your nonprofit. From on-line training, to one-on-one support calls, our mission is to help you grow your nonprofit with ease. We know the more successful you are, the more successful our mission is. And that's why we have created a system of support and knowledge…so you can reach your level of success much easier than others who are re-inventing the wheel when it comes to running a nonprofit.
Additionally, we have an established 501(c)(3), which the IRS authorized us to license to our chapters. That means you don't have to file the endless amounts of paperwork required by the IRS to then be accepted or rejected for your own 501(c)(3). And the expense to start your Hands For Life chapter is fractions of the cost of starting your own nonprofit. Once you become a chapter, you are automatically a registered 501(c)(3).
We also handle the nonprofit formation for you. After a couple of phone calls, and receiving some basic information, like the address where the nonprofit will be located, phone number, who will serve on as officers and on the board of directors , we will file all the necessary documents for you to be legally formed as a nonprofit in your respective state.
Also by becoming a chapter you are joining a growing group of Hands For Life chapters all over the U.S.. One message coming from many is very powerful. Fundraising efforts as a group, as well as making an imprint on the health and wellness of the world is much more easily accomplished by a group instead of an individual. We will all be advocates as one strong voice for the underserved. There is Power in Numbers, and becoming a Hands For Life chapter gives you the ability to make changes we, as individuals, would have a harder time doing.
How to Become a Chapter
---
We will answer any questions you have, share our experience of running a nonprofit, and see if you are an excellent fit for Hands For Life. Once we establish you are a fit, we will go over an Affiliate Agreement with you and a chapter formation questionnaire. Once the agreement is signed and the questionnaire completed, you leave the rest up to us. We will draft the necessary documents and submit the paperwork to your Secretary of State and the IRS. Our excitement will come the day we call you saying you are now a Hands For Life chapter and then the real fun begins.
INTRODUCTORY CALL with HFL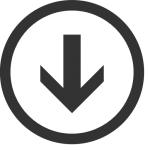 HFL WILL SEND YOU AGREEMENTS & QUESTIONNAIRE, WHICH HFL WILL GO OVER WITH YOU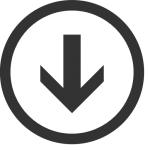 HFL WILL DRAFT & SUBMIT NECESSARY DOCUMENTS TO GOVERNMENT ON YOUR BEHALF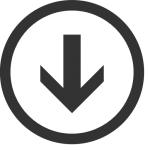 HFL WILL DRAFT YOUR BYLAWS & HELP GET YOUR EIN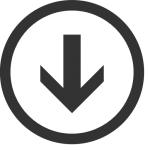 YOU OPEN A BANK ACCOUNT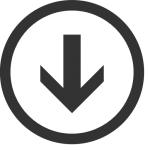 WE HAVE A FUNCTIONING NONPROFIT!
AND THE BEST PART IS HFL WILL BE THERE EVERY STEP OF THE WAY!
Public Service Loan Forgiveness Program
---
If you are a doctor or professional, another great advantage of working for a nonprofit is your ability to participate in the Public Service Loan Forgiveness (PSLF) Program . The PSLF Program forgives the remaining balance on your student loans after you have made 120 qualifying payments (10 years) under a qualifying repayment plan (ex: income based repayment plan) while working for a registered 501(c)(3). Hands for Life can show you how to become eligible, and help you navigate the waters of the PSLF. Hands for Life will also be your compliance officer to make sure you are doing everything correctly. The PSLF Program section of our site will show you just how much money you can save while working for a nonprofit and participating in the PSLF.